June 1st & 2nd, 2018
2018 Downtown Mile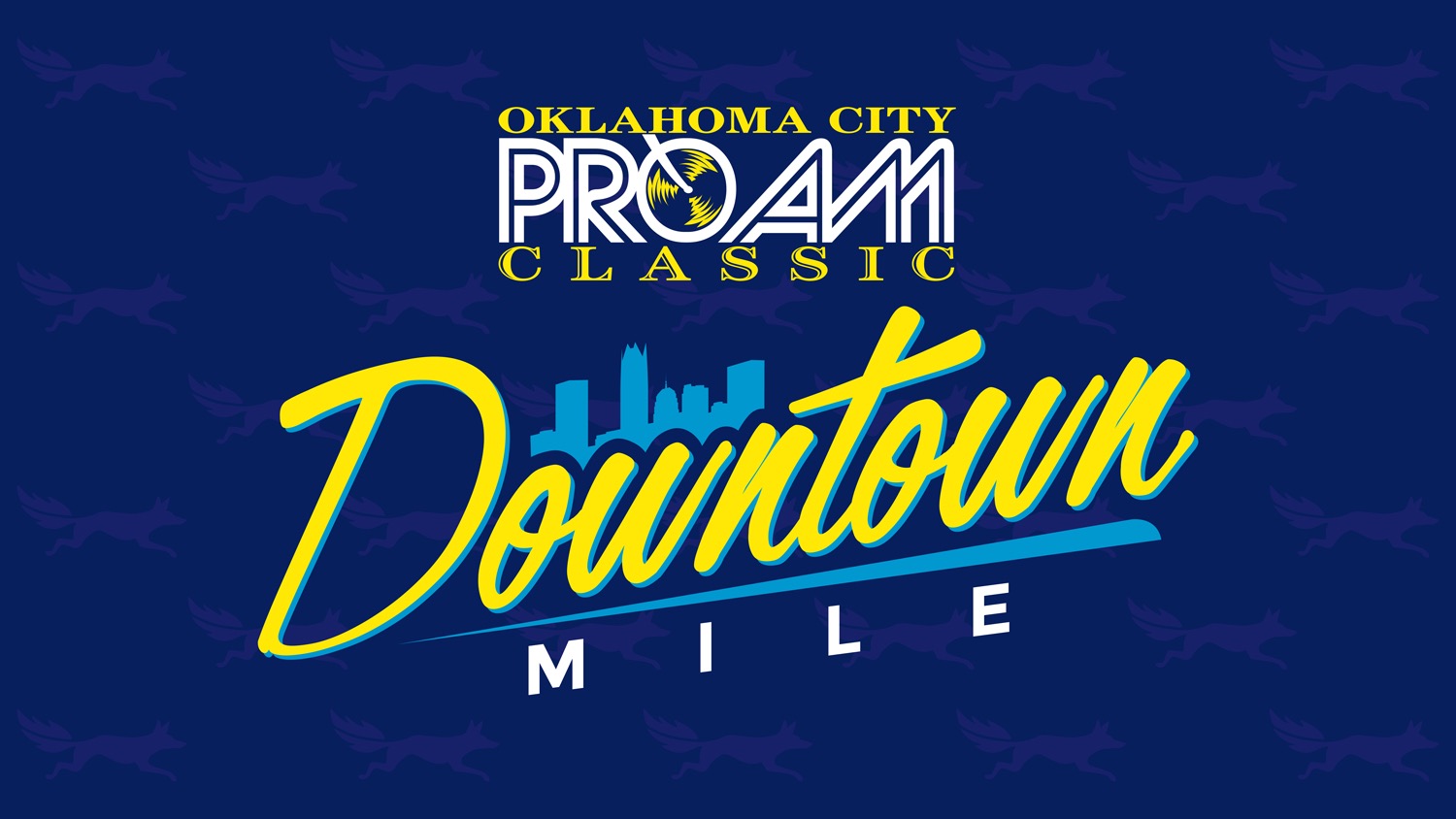 DETAILS
The 2nd Annual Red Coyote Pro-Am Downtown Mile will be held in downtown Oklahoma City on the OKC Pro Am Bike course. The race will be divided into two races this year: The Elite Mile on Friday, June 1st at 7:30pm on the Midtown course, and The Open Mile will be held on Saturday, June 2nd at 11:15am on the Film Row course. This unique event brings together the cycling and running communities showcasing the fastest humans in OKC. Both events feature a fast, flat, loop course with fun for everyone. The is an ELITE mile for the competitive runner, and the OPEN MILE is for those interested in setting a new mile PR or those runners who just want to have fun or run with the entire family.
PRO AM ELITE MILE
MEN- projected time of 5:00 min or faster: WOMEN- projected time of 6:00 min or faster; MASTER'S MEN- projected time of 5:30 or faster (non-WAVA); MASTER'S WOMEN- projected time of 6:30 or faster (NON-WAVA). Friday night's race in Midtown rolls through one of the nation's largest night markets, H & 8th, providing approximately 30,000 spectators a front row seat to the action.
PRO AM OPEN MILE
This race will be open to all abilities and ages, those competitive runners looking to set a new PR, or those who want to race for fun or race as a family. Saturday's race loops through Film Row highlighting one of the hottest new districts in OKC.
START TIME & COURSE
ELITE MILE: Friday, June 1st // Midtown Course //

MEN & WOMEN: Line up at 7:15pm//RACE START at 7:30pm. The course will be one 1 mile loop in Midtown during H & 8th Market. The staging area will be at the START/FINISH at 7th & Hudson

OPEN MILE: Saturday, June 2nd // Film Row Course //

ALL PARTICIPANTS Line up at 11:05am & RACE START at 11:15am. The course will be a flat figure 8 loop in Film Row in Downtown OKC. The staging area will be at 726 W. Sheridan Ave. OKC 73102
PRIZES
We have awesome prizes in the Elite and Open divisions.

The ELITE prize purse goes 5-deep per gender 1st- $500, 2nd- $250, 3rd- $150, 4th- $75, 5th-$50, and 1st Masters Male and Female (Non- Wava)-$100)strong>

The OPEN division will award top top 3 Male and Female Overall with 1st- $200 Red Coyote Gift Card, 2nd- $100 Red Coyote Gift Card, 3rd- $50 Red Coyote Gift Card, 1st Master's Male & Female- $50 Red Coyote Gift Card

First Place Age Group Awards: 8 & Under, 9- 12, 13-15, 16- 19, 20- 24, 25- 29, 30-34, 35- 39, 40- 44, 45- 49, 50- 54, 55- 59, 60 +
OTHER RACE GOODIES
Each participant will get a race tee designed by Ment Apparel and a commemorative race cup
PACKET PICK UP
Red Coyote Classen Curve
5720 N. Classen Blvd
Oklahoma City, OK 73118

Thursday, May 31st: 11:30am- 7:00pm