FROZEN FEET CHALLENGE
Run or walk at least ONE MILE OUTSIDE every day in February.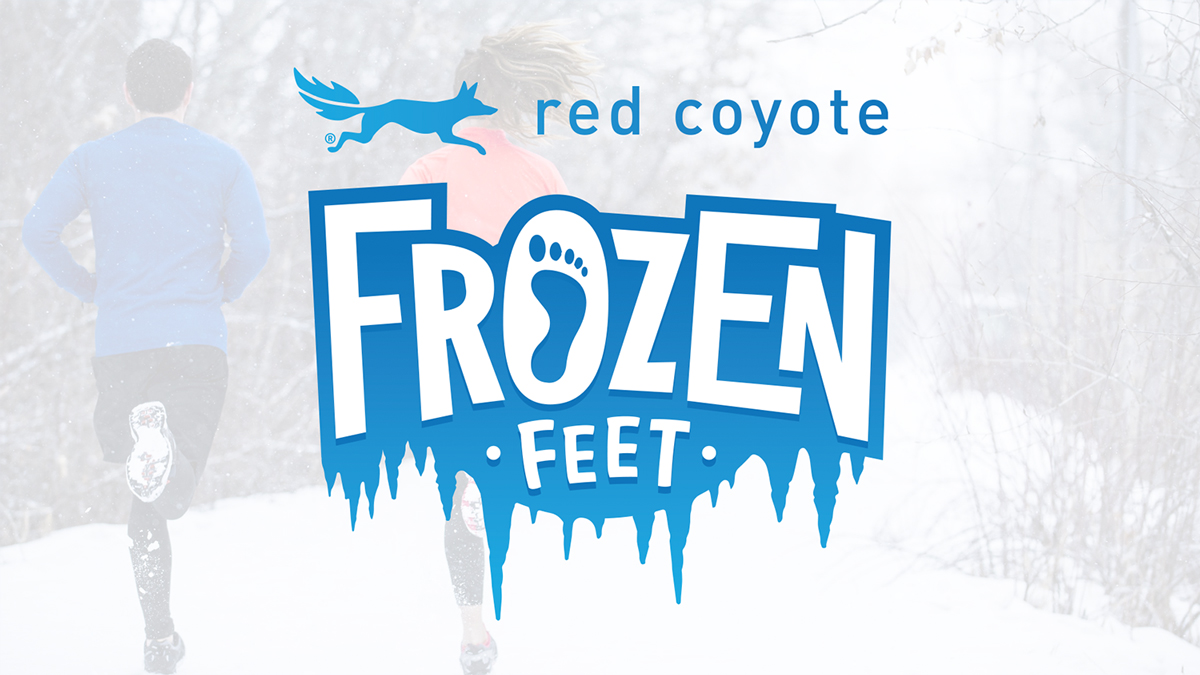 We know it's tough to get moving in the winter, so we encourage you to join Red Coyote for the Frozen Feet Challenge. Beginning Wednesday, February 1st, bundle up and get outside to walk, run, or hike at least one mile per day every day in February, OUTSIDE. No treadmills allowed. The Okie weather adds an extra element to this challenge!
This is a FREE event and this year, logging your daily miles is quick and easy: Starting on February 1st, just open up the Red Coyote app and tap the Frozen Feet banner. Check in each day on the app and your participation is logged. No keeping track of miles this year, unless you optionally want to sync your mileage via Strava or Apple Fitness.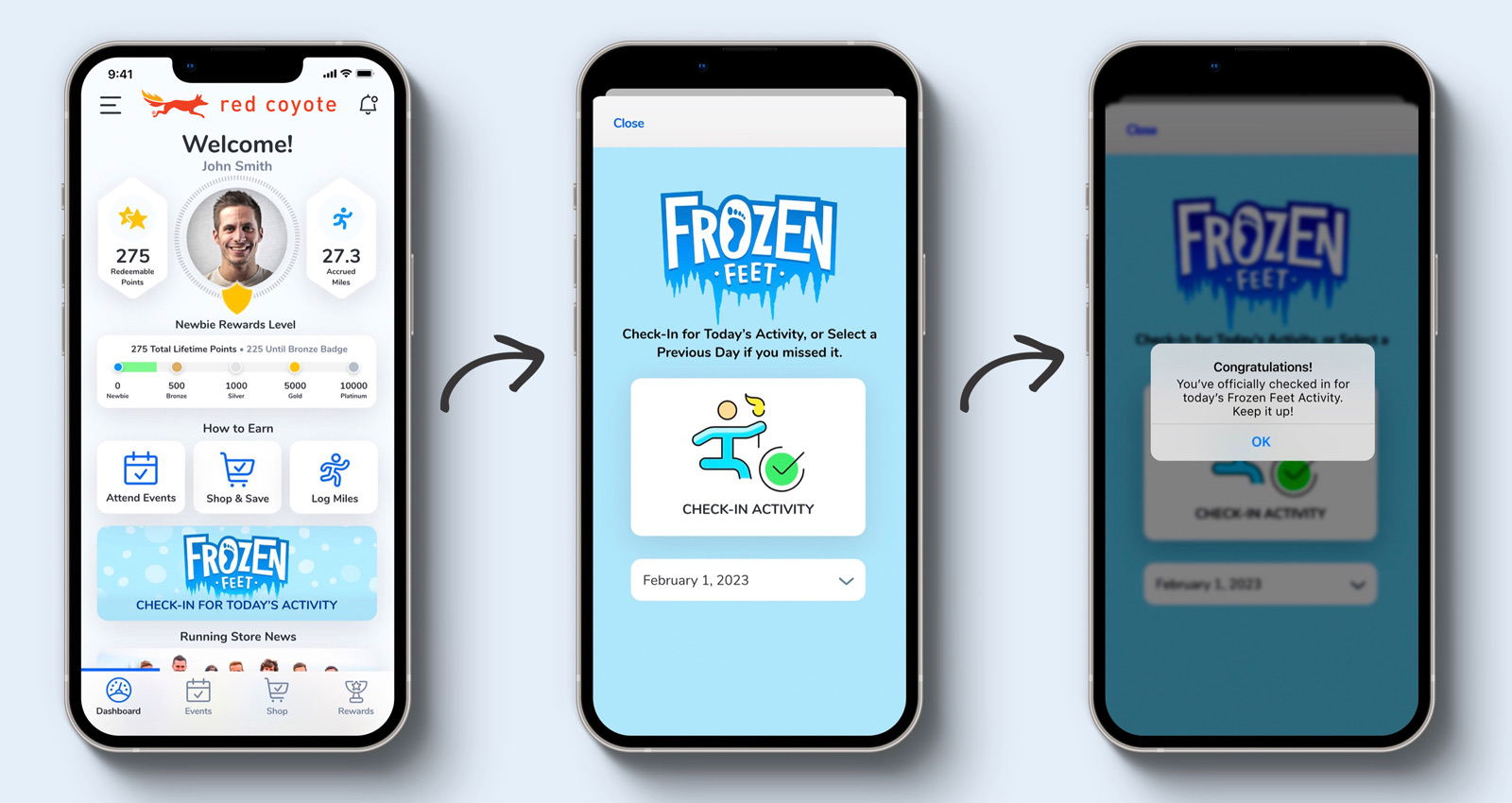 Download the Red Coyote App right here
If you complete the challenge, you'll earn a fun Red Coyote Frozen Feet prize–and glory, of course!
Commit to a healthier you and some Frozen Feet in 2023 with Red Coyote!
Frozen Feet FAQ
What is this year's prize for completing the Frozen Feet challenge?

This year's Frozen Feet prize is a cozy picnic/camping/park blanket! You definitely need one!

What if the weather's bad?

Define "bad." We like to say there's no bad weather, only bad clothing choices. That being said, there may be days that are just too treacherous to get outside. In those cases, you will be notified that the day is a "mulligan." Otherwise, bad weather is part of the challenge and assume it's a go! Red Coyote Running can get you outfitted comfortably for all kinds of weather...come see us or shop online!

What if I forget to log my miles?

You're out. That's part of the responsibility of the challenge, too.

I'm having trouble logging in or I forgot my password.

No worries, you can easily reset your password right from the app. Just enter your email address you used to register and we'll send you an email and a text message with a new password.

This is the honor system–you can only control you!

No sick days are given. Sorry, that's also part of the challenge. (But don't be a martyr, please!)

Nope. Do it in one effort!

Can I bank miles to use on other days?

Nah, we're not a bank and this is a challenge!

Can I do another activity to log my daily mile? (Biking, downhill skiing, etc.)

Nope. You cannot use wheels or gravity to get those miles in. (Note: we will count cross-country skiing, because you gotta *werk* against gravity to keep momentum!)

Do you have to live in Oklahoma to participate?

We'd love to spread Frozen Feet far and wide. Get your friends and family in other parts of the world involved–it will help with accountability! There is no shipping or delivery available for the picnic blanket.