PERSONALIZED INSOLES DESIGNED AND ENGINEERED FOR ONE PERSON: YOU

Sign up for your custom fitting today.

Learn More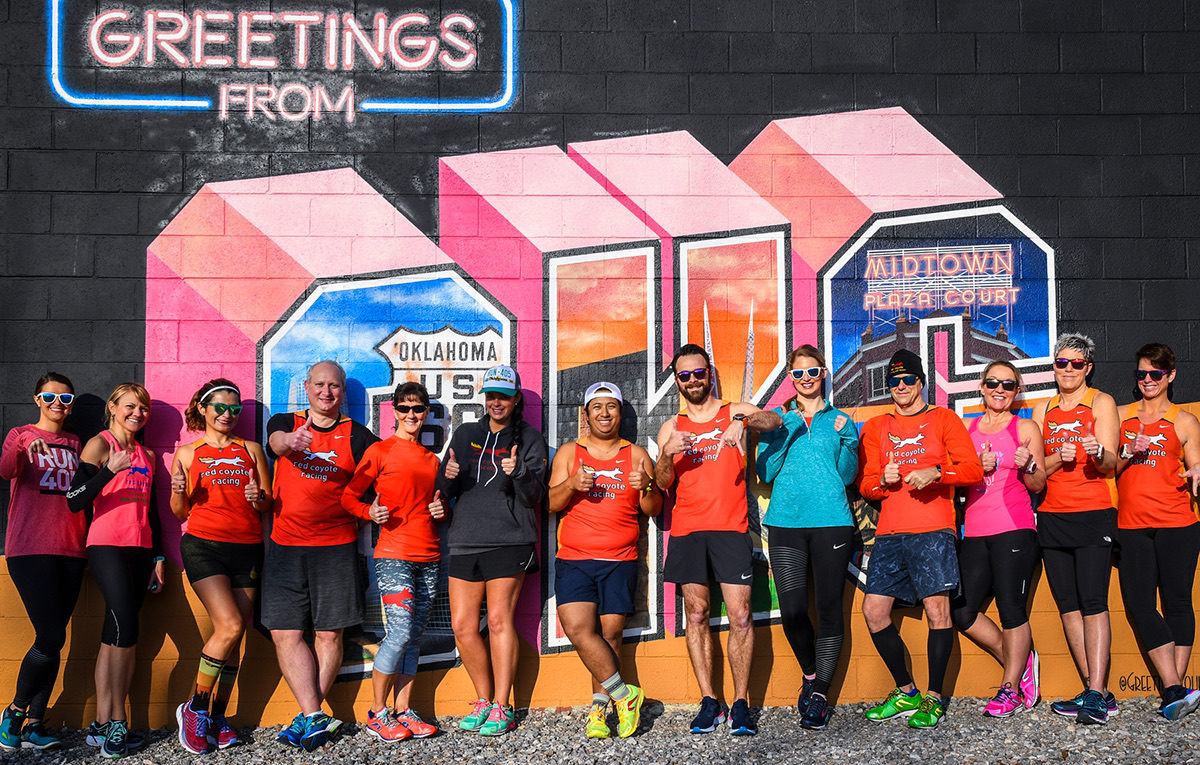 The Next Step
Both Red Coyote Locations are open for in store shopping. Our employees are wearing masks, and customers are now required to wear a face mask to shop in-store. Our team is taking extra sanitizing precautions, and our online store is always open with a curbside pick-up available upon request.
Thank you for supporting us during this time. See you soon!
Fitness
For Life
"Our passion is sharing our love
of running with others"
---
Red Coyote Running and Fitness was founded to actively promote a healthy lifestyle in the Oklahoma City and surrounding communities. We strive to create an unprecedented retail experience by providing excellent customer care, unmatched product knowledge and building strong relationships within our community.
Red Coyote Running and Fitness is locally owned and operated by co-owners Burke and Jon Beck. Red Coyote provides the only free slow motion video gait analysis system in Oklahoma City which ensures each customer has a unique experience and get the proper shoe for their foot type.
Red Coyote was chosen as one of the Top 4 Running Stores in the US in 2011, 2013 and 2015 by Competitor Magazine. Over 1,000 running stores across the country were rigorously evaluated on customer service, product assortment, shoe fitting process, and community involvement. Red Coyote was honored not only to be named in Top 50, but was nominated with 3 other stores for Best Running Store of the Year. Red Coyote is the youngest running store to ever be nominated for Store of the Year, and in 2015 we WON!
REDCOYOTERUNNING
#followthepack on Instagram for new inspiration
PEOPLE RED COYOTE
I love them so much! Best business, best local business for fitness / running gear. Going anywhere else for shoes and gear is out of the question. If I moved away, I might schedule my visits back around when I need shoes. Not sure what I could add that hasn't already been reviewed - I am excited they are opening an Edmond location!

I walked in there last week and let me just say, WOW, I had no idea what to expect. I experienced the highest level of customer service I have ever received. I cannot remember the ladies name but she was from England. I got the full experience and walked out with dare I say the most comfortable pair of shoes ever put on my foot. She took the time and never rushed me. I have told all my friends about this place. I will never buy a pair of shoes from anywhere else!

I have always had very good service every time I've been in this store. The staff is knowledgeable and friendly. They carry a great selection and help you find exactly what you need for your level of fitness and physical needs. I love the space, the people, and the products. Keep up the great work guys!