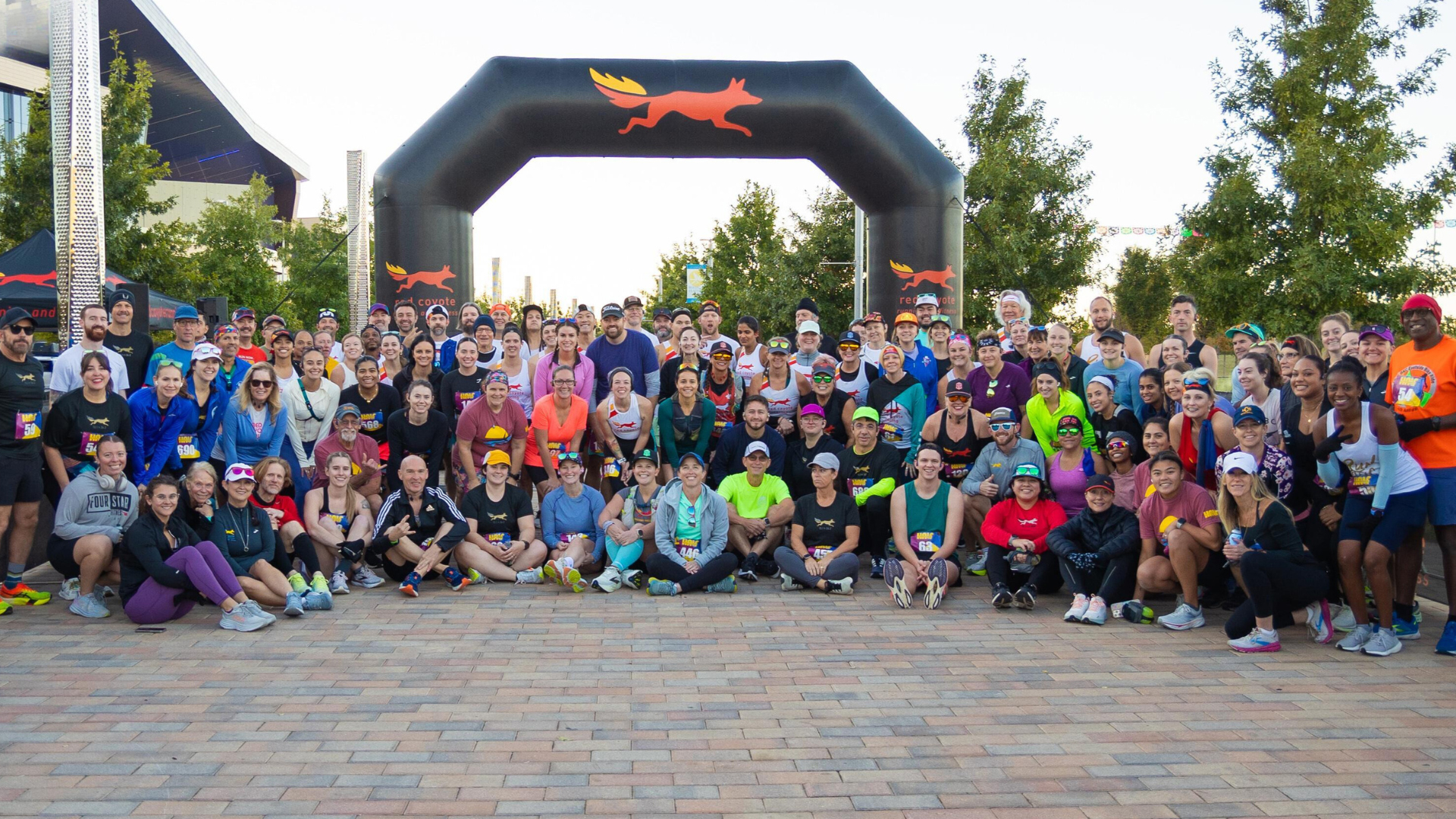 LOCATION
Red Coyote Running & Fitness - Classen Curve
5720 N. Classen Blvd.
Oklahoma City, OK US 73118
DESCRIPTION
Red Coyote's 12-week Half/Full Marathon Training Program can be used to train for any fall/winter half or full marathon. In our Red Coyote program, we think sharing the training journey with friends working to achieve a common goal is the best part and makes every run more fun!
WHO IS THIS PROGRAM FOR?
• All abilities
• Those attempting a half/full marathon for the first time
• Those shooting for a new PR
The 14-15, 15-16, and walking pace groups are exclusive to the Half Marathon distance due to the race time cutoff.
TRAIN WITH THE PACK
Train with the Pack means you'll get a supportive, fun, and diverse group to train with and pack coaches to keep you motivated!
WHAT TO EXPECT
• Coached Sunday morning 5:30/6:00 a.m. group long run/walks and Tuesday 6:00 p.m. evening tempo/hill workouts
• Gradual and strategic increase in training mileage to help you achieve your goal safely
• Motivational and educational materials provided by pace group leaders and peers
• Weekly training schedules and routes
• Exclusive offerings for training program participants with community partners (free yoga classes, cross training, physical therapists consults, etc.)
• Instruction on proper hydration, nutrition, injury prevention, running form, training principles, and everything you need to have a successful race!
• Lots of fun, new friends, social gatherings, and celebration!
WHY RED COYOTE?
• We have over 60 experienced pace group coaches who will support you and keep you motivated!
REGISTRATION, COST, & DETAILS
• Our 12-week program is FREE again this season!
• You'll receive a welcome email, training handbook and link to the Facebook page prior to the start of training.
• There are no pre-ordered training shirts this season, but there will be some great merchandise available at a later time!
REGISTRATION COMING SOON