Red Coyote Running & Fitness - Classen Curve
5720 N. Classen Blvd.
Oklahoma City, OK US 73118
DESCRIPTION
Red Coyote's 2023 Senior Marathon Training Program is designed to help you train for the Oklahoma City Memorial Senior Marathon on April 27th, 2024. Whether you're a walker just getting started or a seasoned runner, there's a place for you! In our Red Coyote program, we think sharing the training journey with friends working to achieve a common goal is the best part and makes every run more fun!
We start with a very gentle 1 mile workout and give your body plenty of time to adapt over the 6 weeks of the program as we log 25 miles together in preparation for the 1.2 miles on race day.
WHO IS THIS PROGRAM FOR?
• All abilities 65 and older
Train with the Pack means you'll get a supportive, fun, and diverse group to train with and pack coaches to keep you motivated!
WHAT TO EXPECT
• 6-week program in-person or virtually logging 25 total miles!
• Gradual and strategic increase in training mileage to help you achieve your goal safely
• Weekly training schedules
• Instruction on proper hydration, nutrition, injury prevention, running form, training principles, and everything you need to have a successful race!
• Lots of fun, new friends, social gatherings, and celebration!
SCHEDULE
• The Kickoff Workout will be Monday, March 18th at 7PM at Red Coyote in the Classen Curve.
• We'll meet at Red Coyote Classen Curve at 7AM every Monday and Saturday morning.
• We will have a 6PM evening option every Wednesday where we will go to some of OKC's favorite exercise spots!
REGISTRATION, COST, & DETAILS
• The Senior Marathon Program is free to join this season! Although this is a free program, you must be officially registered to be granted access to the Facebook page.
• You'll receive a welcome email, training handbook, schedule, and link to the Facebook page prior to the start of training.
• When you register, you'll have the option to purchase a Training Program shirt for $15 - these shirts will be available to pick up about halfway through the program and we'll notify you when they are ready.
• We will take care of all the training portion, but you will be responsible for signing up for the 2024 OKC Senior Marathon.
QUESTIONS?
Come learn more about the program and get your questions answered at one of our informational meetings!
We will have two informational meetings at a future time TBD, each meeting will last approximately 30-45 minutes, or until all questions have been answered. Both meetings will also have a Zoom option for those unable to meet in person.
Contact us at info@redcoyoterunning.com with any questions!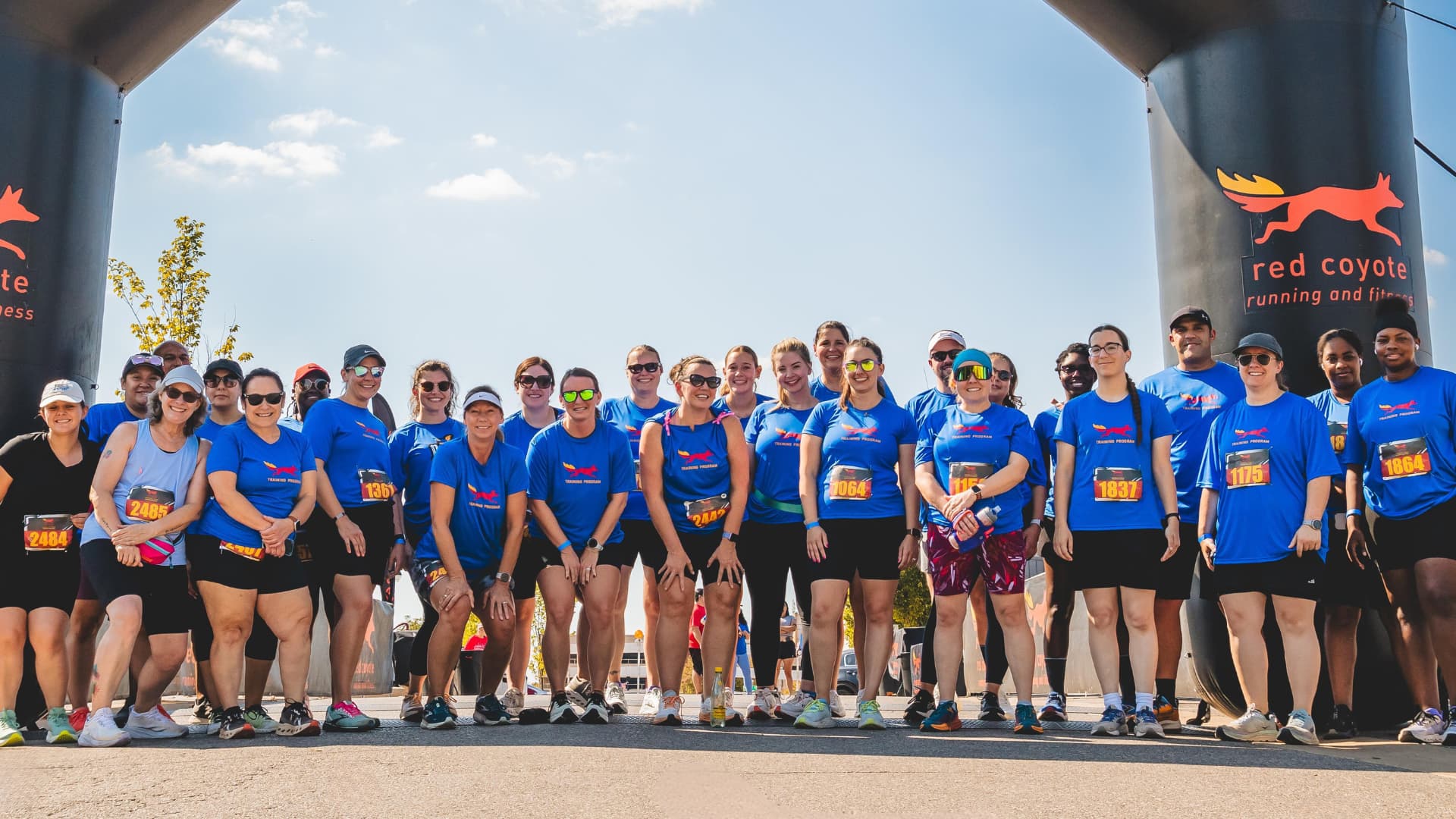 5K Newbie Program
Anyone can do it
Looking for structured introduction to running to help get in shape without getting injured along the way? We've got the program for you.
Learn More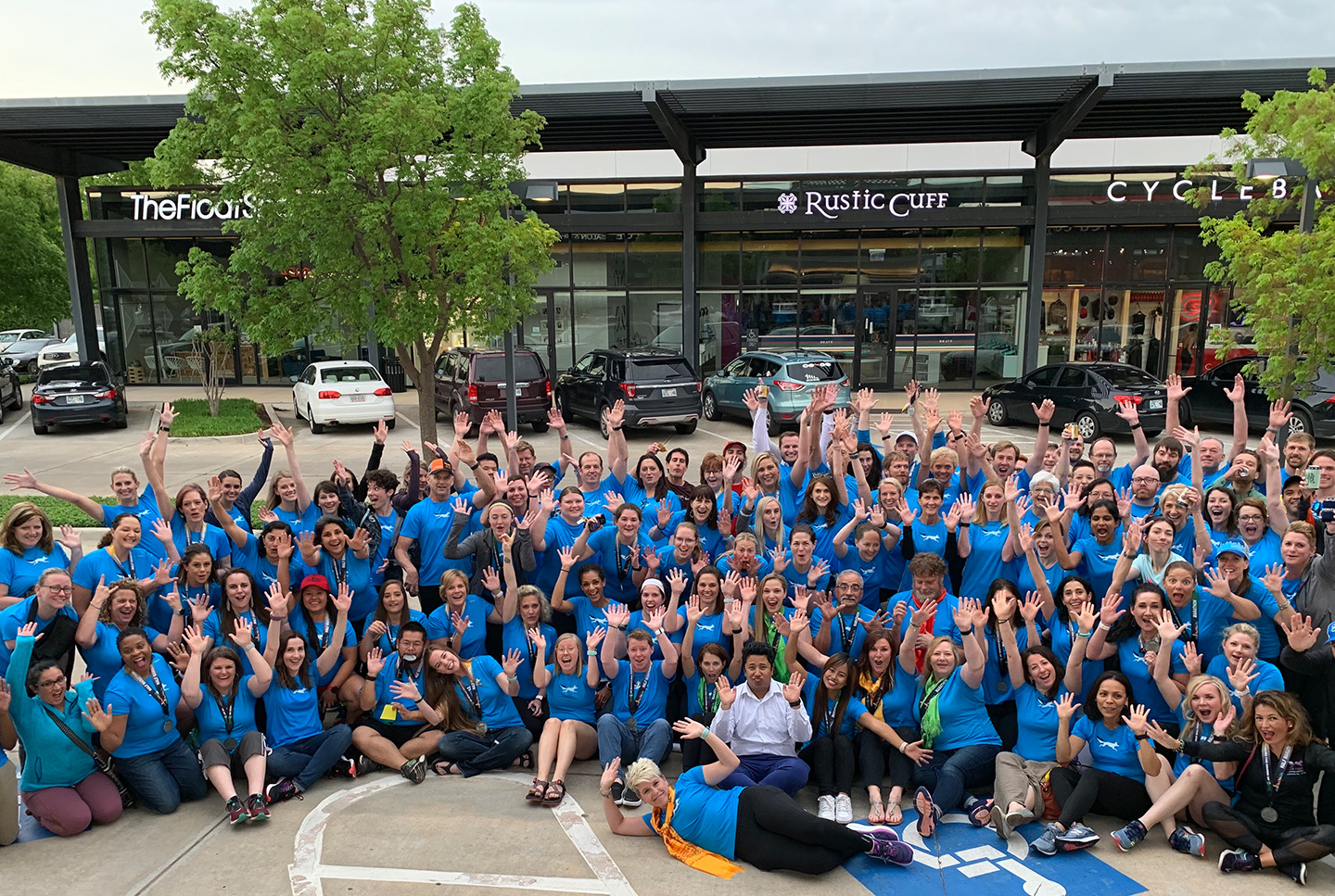 Marathon Program
GO THE DISTANCE
Our program is designed to help you train for any full marathon or half marathon. Are you ready to go the distance?
learn more