5k Newbie Program
5k Newbie Training Program
SUMMER 2023 SESSION
Monday, April 24th - Saturday, June 24th, 2023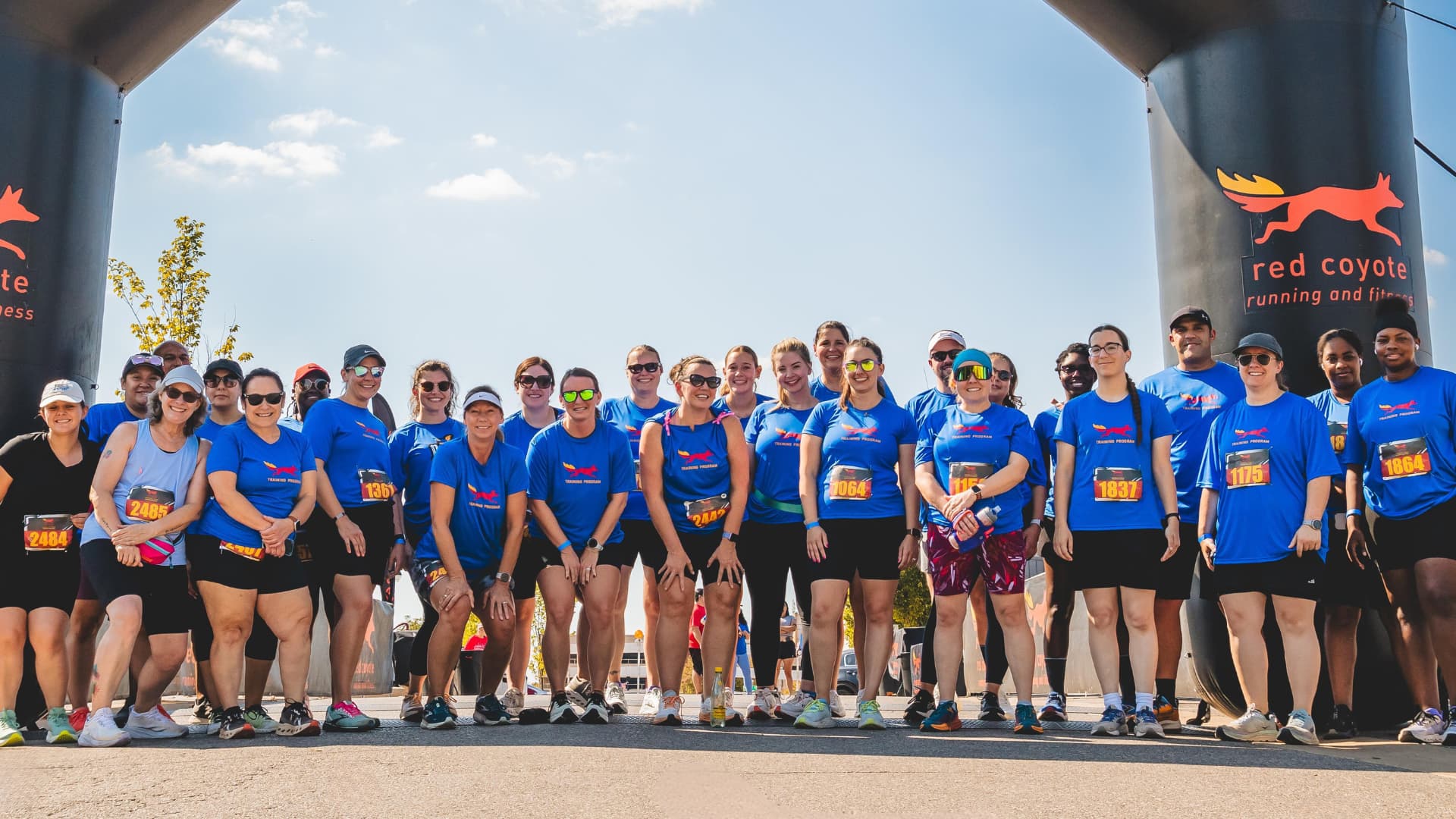 LOCATION
Red Coyote Running & Fitness - Classen Curve
5720 N. Classen Blvd.
Oklahoma City, OK US 73118
DESCRIPTION
Red Coyote's Newbie 5K Training Program is designed to help you train for Love Run 5K & 10K on June 24th, but can be used to train for any 5K. In our Red Coyote program, we think sharing the training journey with friends working to achieve a common goal is the best part and makes every run more fun.
WHO IS THIS PROGRAM FOR?
• All abilities
• Walkers & runners
• Those preparing for your first 5K or shooting for a new PR
• Those who have never run before
• Those who have not run recently
We'll help you achieve your goal of running a 5K/3.1 mile distance safely by a gradual and strategic increase in your training mileage.
WHAT TO EXPECT
• Gentle workouts combining walking and running - gives your body time to adapt to running over 9 weeks
• Instruction on proper hydration, nutrition, injury prevention, running form, training principles, and more!
SCHEDULE
• Monday, April 24th at 6:00 p.m. at Red Coyote Classen Curve - Kickoff Workout
• Monday evenings: Red Coyote Classen Curve at 6:00 p.m.
• Thursday evenings: Red Coyote Edmond at 6:00 p.m.
• Saturday mornings: Red Coyote Classen Curve at 8:00 a.m.
WHY RED COYOTE?
• Red Coyote has trained over 3,000 Newbies to run their first 5K!
• We have the experience and the knowledge to help you safely and effectively reach your goals.
PROGRAM INCLUDES
• 9-week program either in-person or virtual working toward 5K/3.1 mile goal
• Entry into Love Run 5K on June 24th ($35 value)
• Technical Red Coyote training program shirt ($30 value)
• Newbie checklist card - unlocks special savings!
• Positive support, coaching, and a fun group to keep you motivated
• Weekly training schedules - emailed to all participants
• Access to private Facebook group exclusive to this program
• Ability to post your workouts to the Facebook group for accountability and encouragement
REGISTRATION, COST, & DETAILS
• This 9-week program is from Monday, April 24th-Saturday, June 24th and costs $65 this season.
• Registration closes on May 8th, 2023 at 11:59 p.m. CST.
• Shirts will be ordered and printed once registration closes and will be distributed midway through the training cycle.
• The welcome email, training handbook and link to the Facebook page will be sent out in April prior to the start of training.
QUESTIONS?
Come learn more about the program and get your questions answered at one of our informational meetings
• Wednesday, April 5th at 7:00 p.m - Red Coyote Edmond - In person and Zoom
• Monday, April 17th at 7:00 p.m. - Red Coyote Classen Curve - In person and Zoom
Meetings last approximately 30-45 minutes each.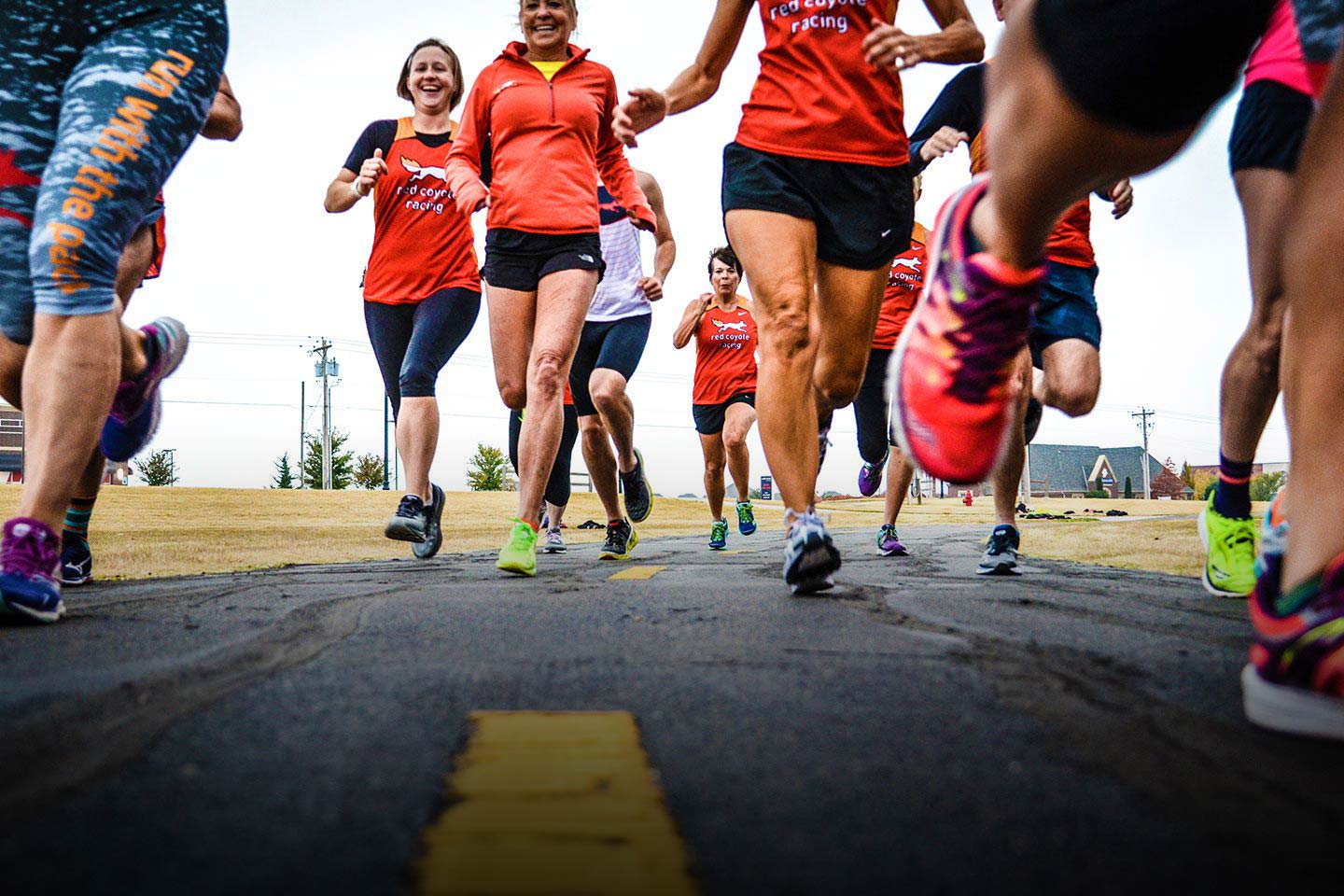 10K Training Program
Go Farther
Already run a 5K and are looking to go farther?Let Red Coyote help you reach those goals you've set for yourself.
Learn More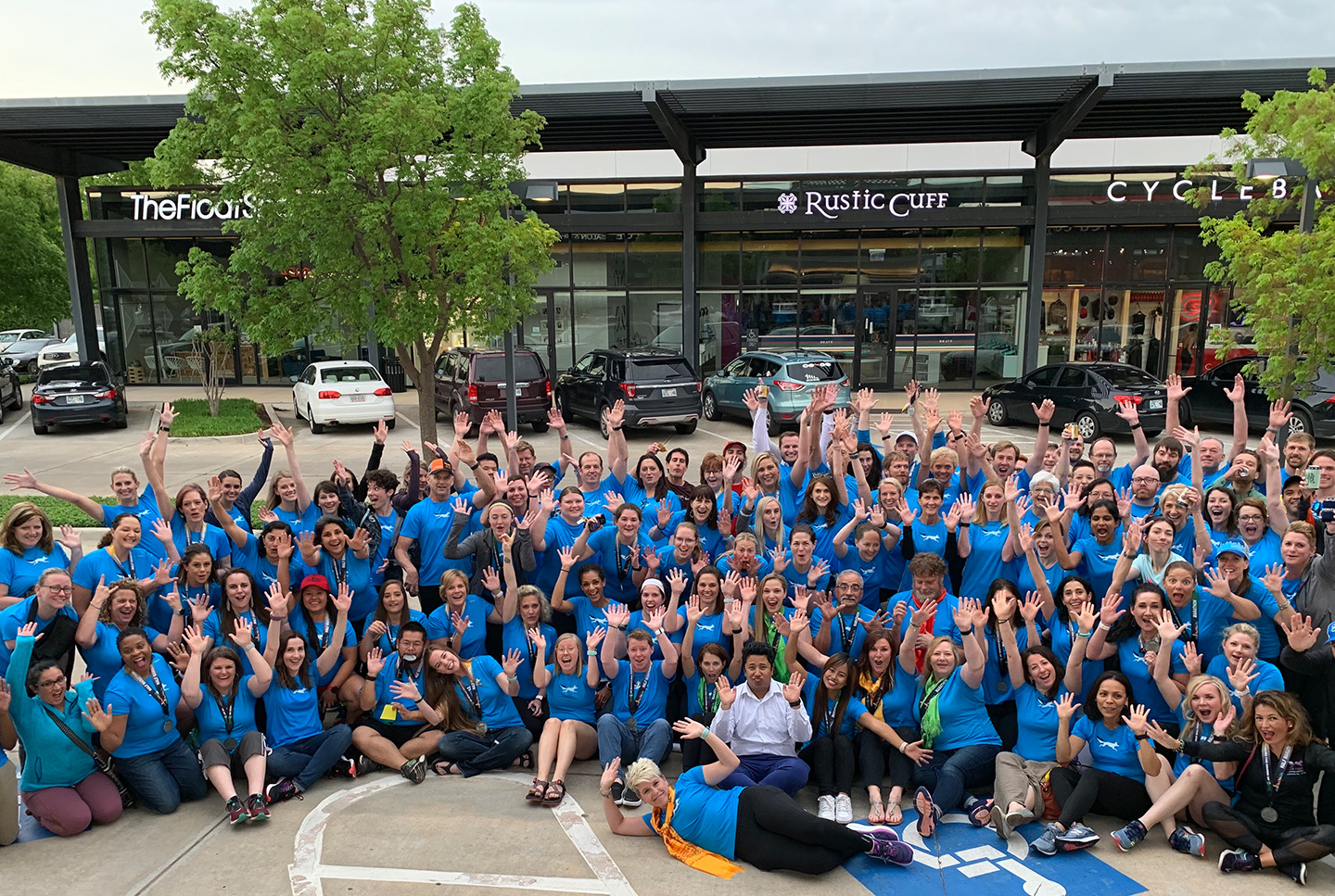 Marathon Program
GO THE DISTANCE
Our program is designed to help you train for any full marathon or half marathon. Are you ready to go the distance?
learn more